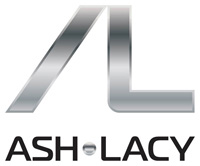 Effective rainwater management is vital to the success of any building.
Ash & Lacy has vast experience in the provision of gutter systems and related products and has a depth of expertise and range which few can rival.
Our commitment to research and development, in addition to our current initiatives into sustainable solutions such as rainwater harvesting, ensures the increasing efficiency of our systems to cope with a future in which ever more extreme climatic conditions can be expected.
With many years of fabrication experience, Ash & Lacy can offer bespoke guttering which is CNC precision engineered and produced by skilled fabricators to suit virtually any application, as well as an off-the-shelf range which has been created for quality and versatility. A number of refurbishment solutions are also available which can add decades to the life of the gutter system.
With technical advice and CAD design readily available from our support team, AshFlow™ is dedicated to ensuring our customers achieve maximum satisfaction and performance from our gutter systems.
AshFlow™ Insulated Gutters
AshFlow™ Insulated Gutters are manufactured to order and are available in different widths and varying depths of polyurethane, polyisocyanurate and mineral wool insulation, bonded to the top external sheet to meet current 'U' values.
The bespoke system will conform exactly to the building's design and is easily put together on-site through joint assembly. Available with a full range of factory fitted accessories, AshFlow™ Insulated Gutters provide lasting performance in excess of ten years.
AshFlow™ Fascia Gutters
AshFlow™ Fascia Gutters allow a vast range of colour options to ensure a match and can include the long term weather resistant properties of an EPDM lining.
With bespoke profiles made to order by our fabrication specialists and the fast, economical alternative of standard profiles available, this is the kind of perimeter detailing which speaks volumes for quality and can elevate a building's visual appearance above the norm.
AshFlow™ Membrane-lined Gutters
AshFlow™ Gutters are available with EPDM, TPO and PVC Membrane linings.
Aquatite™
This thermoplastic polyolefin membrane covers a wide range of rainwater applications, including valley gutters, flashings, roofing and parapet copings. A strong, formable metal substrate, combined with a non-permeable weather resistant membrane, factory-bonded to the water-carrying surface. Aquatite™ gives a superior quality finish for maximum drainage efficiency.
Raintite™/FATRA
For long, maintenance-free performance, Raintite™ has a life expectancy of over 35 years. The bonded waterproof membrane is formed from environmentally-friendly sealed PVC. Designed to withstand ponding and other weather extremes, Raintite™ is available in a variety of colours and thicknesses and is applicable to both aluminium and steel rainwater products.
EPDM Bonded Membrane System
AshFlow™ EPDM Membrane Gutter Systems are fully factory bonded to eliminate the problems of corrosion, joint leakage and stability. Using an adhesive bond, the membrane sheets can be quickly fused together, resulting in a bond that is actually stronger than the sheet itself.
AshFlow™ Single-Skin Gutters
AshFlow™ Single-Skin Gutter Systems provide a versatile solution where no insulation is required in external or internal gutters, or when site assembly is required. Available in a range of materials, including galvanised steel, aluminium and pre-coated, for a comprehensive choice of colour finishes
For many applications, the AshFlow™ range of standard profiles will meet the specification but, if a customised product is required, Ash & Lacy offers a complete service, including design and technical support, as well as manufacture of the bespoke gutter system.
AshFlow™ Coated Gutters
AshFlow™ gutters are available with a range of internal coatings to suit specific applications, including chlorinated rubber, TCN 440 and bitumen paint or, for the ultimate in gutter coating, a polymer TPO-based solution called AshWeld™ – a performance polymer TPO-based coating that is a thermoplastic coating powder, designed to provide long lasting, tough coatings to aluminum, mild and galvanised steel applications, generally, but not exclusively, on external gutters.
AshFlow™ TCN 440 Gutter Coating
AshFlow™ TCN 440 is a special gutter coating made from two component, high build isocyanate cured coal tar/ epoxide resin. TCN 440 has a semi-gloss, black finish. It is designed to protect blast cleaned steel in aqueous, marine and industrial environments. It cures at temperatures as low as 0°C, provided the surface is free from moisture (ice). The product can be immersed after one hour at 15°C in tidal zone operations.
AshFlow™ Ancillaries
AshFlow™ gutter systems come with a fully complementary range of ancillaries, covering everything from downpipes to fixings.
Downpipes are designed to the guidelines of BS 12056-3:2000 Code of Practice for gravity drainage systems and are sized accordingly
AshFlow™ Ancillaries enable consistent design elements and avoid any weak points in the system, through the use of non-compatible or inferior products.
Ash & Lacy
Bromford Lane
West Bromwich
West Midlands
B70 7JJ
Tel: +44 (0)121 525 1444
Fax: + 44 (0) 121 525 3444