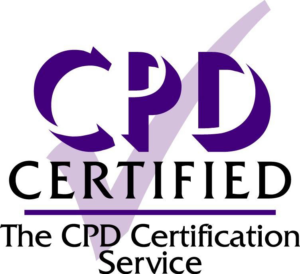 The MGMA online CPD programme is open to anyone seeking to develop their knowledge and skills of metal rainwater systems. The modules also offer members of professional institutions an opportunity to earn credit towards their annual CPD requirement.
The MGMA provides informative self-study training, delivering good learning value with an online assessment to check knowledge. The course material is studied offline with an online assessment component to verify knowledge. It is a training with learning and CPD value accredited by the CPD Certification Service.
To earn CPD credits, first select the document below and study carefully. When you are ready to take the CPD, click the link opposite and answer the questions. You will receive your results instantly; if all the questions are correctly answered, you can enter your details to download your CPD certificate straight away. There are no restrictions on how many times you can take a CPD.
GD01 FOCUS ON STANDARD ALUMINIUM RAINWATER SYSTEMS
This CPD provides the user with best practice advice on the selection and installation of aluminium rainwater systems. The CPD covers the environmental benefits of aluminium, the manufacturing process and the importance of the correct specification of material grade and paint finishes for a particular application; in addition, the CPD illustrates the wide range of bespoke components that are available. The importance of selecting the correct gutter supports together with good installation practices are also covered.
(CPD value 60 minutes or equivalent)
GD02 FOCUS ON CAST IRON RAINWATER SYSTEMS
This CPD provides the user with best practice advice on the selection and installation of cast iron rainwater systems. In addition, the CPD illustrates the range of profiles available; gives guidance on correct jointing techniques and on the choice of finish coatings for specific applications. This CPD explores the history of cast iron rainwater systems and their current popularity due to the greater trend towards conservation and sustainability.
(CPD value 60 minutes or equivalent)
GD13 INDUSTRIAL METAL RAINWATER SYSTEMS INSPECTION AND MAINTENANCE
This CPD provides the user with best practice advice in the inspection and maintenance of industrial metal rainwater systems. The CPD covers the inspection methods for gravity and siphonic drainage systems and discusses the maintenance requirements for both systems. On-site repairs are also covered, including membrane joints. The importance of keeping written records and the undertaking of proper and adequate risk assessments to ensure site safety is also highlighted.
(CPD value 60 minutes or equivalent)
GD16 EAVES GUTTER INSTALLATION RECOMMENDATIONS
This CPD provides the user with best practice advice in eaves gutter installation. The CPD examines the factors that need to be taken into account when installing eaves gutters and outlines the advantages and disadvantages of each option to help specifiers make an informed decision on the best choice for their application/project. The CPD also looks at how to implement the recommendations of BS EN 12056:3-2000.
(CPD value 60 minutes or equivalent)
GD21 GUIDANCE ON SELECTING THE CORRECT RAINFALL INTENSITY
This CPD provides the user with best practice advice in the selection of the correct rainfall intensity when specifying metal rainwater systems. After blockage by debris, poorly selected rainfall intensity is the leading cause of water ingress into buildings from gutter systems. Therefore, rainfall intensity design is the critical first step in any roof drainage design. The CPD offers advice on UK standards, the assessment of risk categories and the use of rainfall graphs.
(CPD value 60 minutes or equivalent)